2011-10-12
Author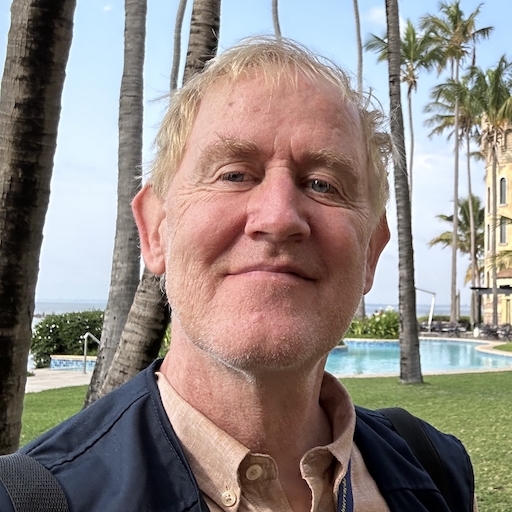 Erik Thau-Knudsen
The author of www.thau-knudsen.dk
Hi, I am Erik Thau-Knudsen, the author of the web page you probably were viewing right before this one. Most of the 1000+ pages on http://www.thau-knudsen.dk/ have me as the author. The real author of every document is indicated either in the visible part or in the metadata of the document.
I am 58 years old (by March 1, 2018), born in Copenhagen, Denmark. I am a graduate of Balkan linguistics and Bulgarian, which later topped up with studies of journalism, Portuguese, and linguistics and a couple of other things I can't remember just now. Most of my knowledge about web technologies stems from self-studies. CV
Professionally, I set up a translator's business in 2006, but things went slower as time passed by, so I went back to school in 2009.
Through 2006, I was connected to the Danish publishing house Gyldendal as a co-author of the Big Danish Encyclopedia, writing about languages and linguistics for the on-line version and the DVD version. Gyldendal.
It cannot make a living for me, so I am still looking out for some more work.
This site was set up in the end of 2000 - beginning of 2001. I used Netscape 4.5 for writing the web pages. Currently, the vast majority of the pages are in XHTML 1.1, and transiting into XHTML 5. The basic concepts about the design were developed in 2005 but is constantly prone to improvements.
I live in an old flat in the centre of Silkeborg, a town located in central Jutland, in what was once a barren heather landscape. As a result of 200+ years of re-forestation, Silkeborg now lies amidst the biggest forests of Denmark. When you add to this that the highest concentration of lakes, sources and riverlets of this northern European country is found here, you have a good idea of how wonderful it can be here. I share this life with my fiancee with whom I have two wonderful children. Silkeborg.dk
Erik Thau-Knudsen
2011-10-12